Shahid Falahi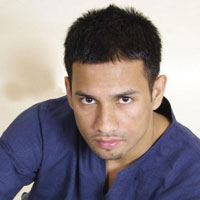 Shahid Falahi is a UK based singer/song writer. His solo debut 'MUSAFIR' produced by Soundvision UK is a unique blend of concepts and styles, sung in English, Urdu, Bengali and Arabic, promising an uplifting experience for music lovers everywhere.
Shahid begun to write rhymes and poems while still in his early teens. It was during his college years that his inherent interest in music grew deep and he began to write songs.
Since then Shahid has had written and composed many a song. He has had avid involvement in various creative endeavours and had founded a nasheed/drama group with whom he released a number of albums.