Irfan Makki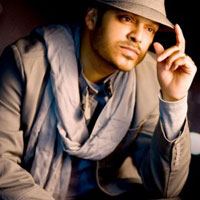 Born in Pakistan and migrating to Canada with his family as an infant, singer/songwriter Irfan Makki grew up within a community celebrating diversity of cultures.
Enchanted by dreams of utilizing his own voice in recitation and song, Irfan began to hone his own natural vocal talents. Throughout his teen years he immersed himself in the development of his unique musical style. The blessing of growing up against the multicultural city-scape of Toronto ensured that Irfan was not only surrounded by a diverse Muslim community - but also encircled by a vibrant arts community.
In 2003 Irfan made his first nasheed tour of UK and is pleased to return now in 2004 to promote his first solo CD "Salam". The intimate and sincere recording tackles issues of social concern to people of all faiths.