Dawud Wharnsby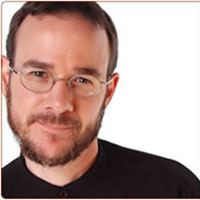 For over two decades the work of Canadian poet and songsmith Dawud Wharnsby has been a voice for the socially-conscious and spiritually-minded. Dawud's writings, and over 15 recordings of world and folk music (including the internationally popular CD's "A Whisper of Peace", "The Poets and the Prophet" and "Out Seeing the Fields") have inspired a generation of educators, artists, poets and musicians.
Dawud's writings of English language "nasheed" (spiritual hymns of Arabic musical tradition) were among the first of their kind written and distributed professionally around the world. His 2009 anthology, "For Whom The Troubadour Sings" includes the lyrics to all of his songs written between 1998 and 2008.
A passionate developer of educational initiatives promoting artistic expression as a means for achieving positive social change, and a strong advocate for Simple Living - Dawud and his family reside seasonally between their homes in Pakistan, Canada and the United States.